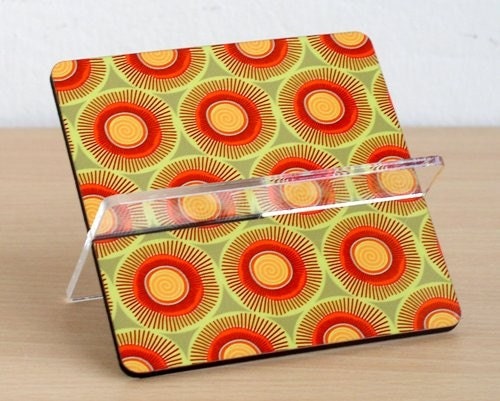 This business card stand is a great way to display your business cards and add a decorative flair to your office! Made from 2 plates fitted together, this stand is unique and has a high-tech look.
A great present for people you love for the home or the office desk.
A business card holder made of 2 plates that fit together.
One - 3 mm transparent perspex.
Dimensions : 9.8 * 6 cm.
The perspex gives the holder a "high tech" look.
The business card looks like it's "floating" on the holder.
The second - 3.8 mm melamine plate printed in a special technique.
Dimensions : 9.8 * 9.8 cm.
When assembled together they create a unique and designed stand for your business cards.
The dimensions of the assembled holder :H 7.5 * L 9.8 * w 6 cm.